Long River Tai Chi Circle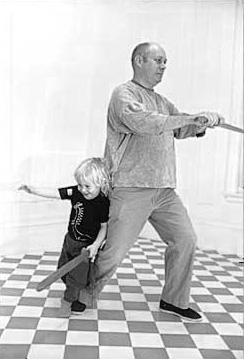 Wolfe writes: It was flexibility that was his (the professor's) tool. However, not a flexibility that results from everything being disjointed. The key is to combine the ideas of one-piecedness with flexibility, creating Taichi.
In the classics much is made of the quality of Taichi being like a whip, rather than a stick. It's relevant that a whip is still "one-pieced" but it is not rigid. It combines a unified chi with complete flexibility.
...we should remember that when we say "Relax," we are also saying, "Be loose."
---
Special Notice - NYC there WILL be class Tuesday Aug 5
Upcoming Beginners Classes
---







Last updated 7/25/2014